Pirate Comic: Witchblade #9
A tale of Anne Bonny, Witchblade of the High Seas
Witchblade is comic book series published by Image (Top Cow). It was very popular during 1995 to 1997. The First 25 numbers of Witchblade were top sellers. However, after leading artist and co-creator, Michael Turner started working on other projects; many fans did not find new Witchblade as fun as before. There are many spin-offs, and characters like Wolverine, Lady Death and Magdalena were staring with Sara Pezzini, current owner of the powerful weapon Witchblade.
In Witchblade 9, detective Sara Pezzini daydreams about one of past wearers of the Witchblade, Anne Bonny. Story focuses on hers and Jack Rackham's attempt to protect their ship from pirates who tried to plunder them.
I liked Tony Daniel's art, but after Michael Turner's fantastic work on Witchblade 1-8, I was bit disappointed. This is more one-shot, than regular story.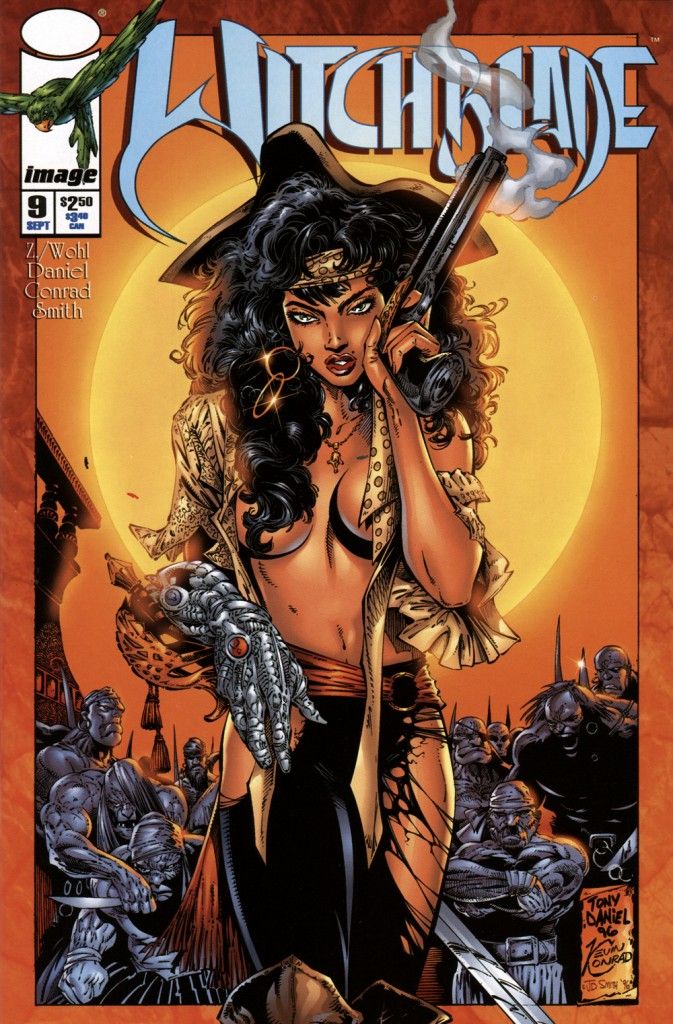 Unfortunately, there are several big mistakes. According to comic, Anne and Jack were sailing in Atlantic Ocean in 1736, but actually, Jack was hanged sixteen years ago.
If you do not like Witchblade and half-naked heroines, this is not comics for you.