Blackbeard: The Birth of America
Blackbeard: The Birth of America is a historical fiction book that provides great insight into the general history of 17th century, naval lifestyle during the height of the famous "Golden Age of Piracy", and the life and death of Edward Thache, immortalized by his pirate name Blackbeard. The book dwells deep into the historical evidence that paints the life of most notorious privateer-turned-pirate and American freebooter of all time.
Constructed with evidence gathered from latest research and in-depth historical records, author Samuel Marquis has managed to bring to the page life of Blackbeard that we never got to see before – full accounts about his adventures, how his exploits were elevated to the status of myths, how the truth of his life was obscured from the public view by legends, myths, and propaganda, and how he was illegally captured and killed by Virginia Governor Alexander Spotswood, man who was obsessed with his capture.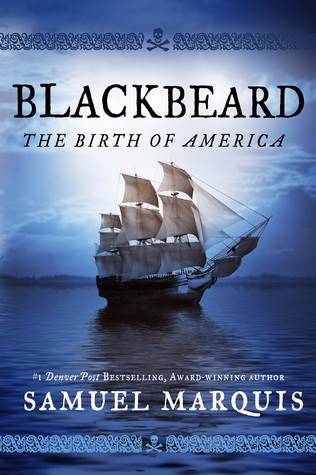 This book also takes a closer look at the impact of the Edward Teach eventful life on the early American history, and how he managed to distinguish himself as one of the earliest revolutionaries who had an impact in the American Revolutionary War that unfolded over North America some five decades after his famous and widely-reported death.
Blackbeard: The Birth of America was written by Samuel Marquis, suspense, thriller and historical fiction writer from Denver, Colorado. His other notable work includes Nick Lassiter-Skyler International Espionage Series, a World War Two Series, and the Joe Higheagle Environmental Sleuth Series.