Sayyida al Hurra - Pirate Queen of Islamic West
Sayyida al Hurra was one of the most famous female pirates of all time and a very important figure in the modern age of western Islam. She operated in the western Mediterranean during the height of the Corsair age, allying herself with the famous Turkish pirate captain and corsair Barbarossa of Algiers. She also managed to retain the title of the queen after her husband died, which made her last queen in the history of Islam who managed to rule dependently.
Some historians speculate that she was accepted as a female ruler by the other Muslims because of the strong tradition of female leaders from her homeland of Andalusia, but others believe that she was respected simply because of her successful abilities as the pirate leader.
She was born in around 1485 as a member of the prominent Muslim family Banu Rashid that was forced to flee from Morocco when armies of Queen Isabella I of Castile and King Ferdinand II of Aragon attacked and conquered the kingdom of Granada in 1492. She and her family settled in Cahouen, where she married to an elderly businessman, eventually succeeding his work after he died in 1515. By that time she held the role of governor of Tétouan, and she even refused to travel to Fez to marry her new husband, King Ahmed al-Wattasi.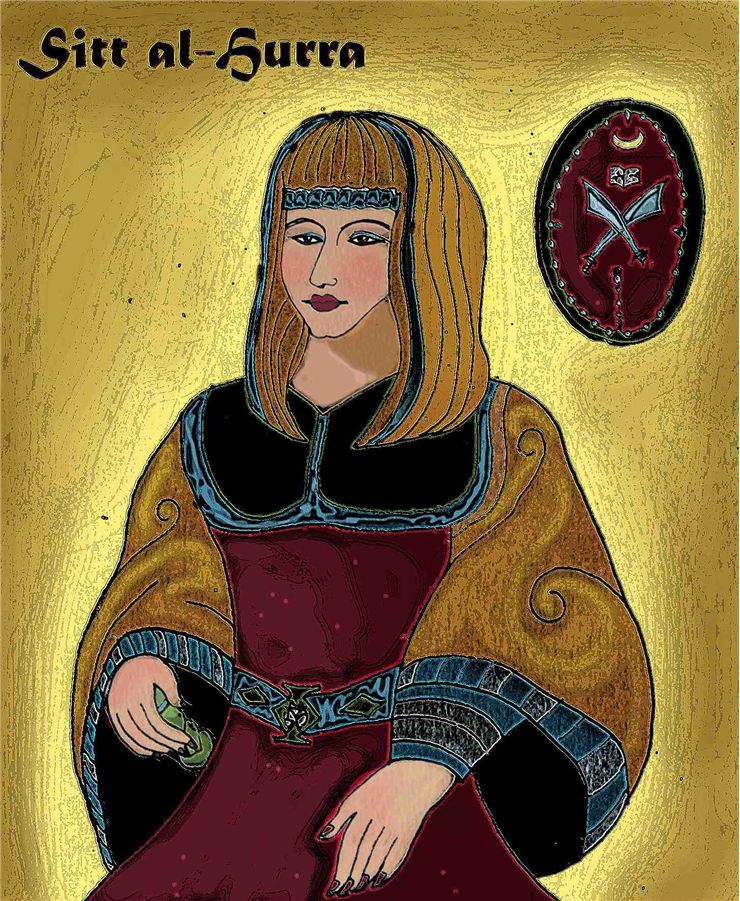 Sayyida al Hurra never forgot the time she had to flee from Morocco and had vowed to somehow avenge her land against Christian invaders and some time return to Andalusia. To make her revenge into reality, he forged an alliance with Barbarossa of Algiers who taught her about the ways of piracy in the Mediterranean. During her pirating years, she was often viewed by the Europeans as the only viable person that could be contacted for negotiations for the release of Christian captives. She was effective at sea, and her pirate booty brought many riches to her and her city. In 1540 she organized and was a part of large and successful pirate raid on Gibraltar in which pirates managed to fill all their ships with stolen goods and slaves.
After 30 years of ruling the Tétouan and raiding Mediterranean, she was eventually overthrown from power in 1542 by her son-in-law. Her fate after that point was lost to history.