Blackbeard - Marshall D. Teach in One Piece Blackbeard Pirates
The popularity of Blackbeard has made him one of the most commonly appearing pirate in media pieces that are set in Age of Sail or in any fictional realm where pirates are a common occurrence. Popular Japanese manga series and its anime adaptation are set in a fantasy world where pirates chase a singular goal – quest to find a long-lost treasure of an executed pirate king. Created to be very colorful and fun, the world of One Piece was built on the lore and mythology of the pirate world, classic mythology tales collected from all around the world and the various political and musical aspects.
This promise of incredible wealth and fame has not only pushed the main character of the series into action (a young sailor who has vowed to become pirate captain find legendary One Piece treasure) but also a wide variety of antagonist pirate captains and their crews. Some of those pirate crews were based on original designs, but some took inspiration from the real history of pirates.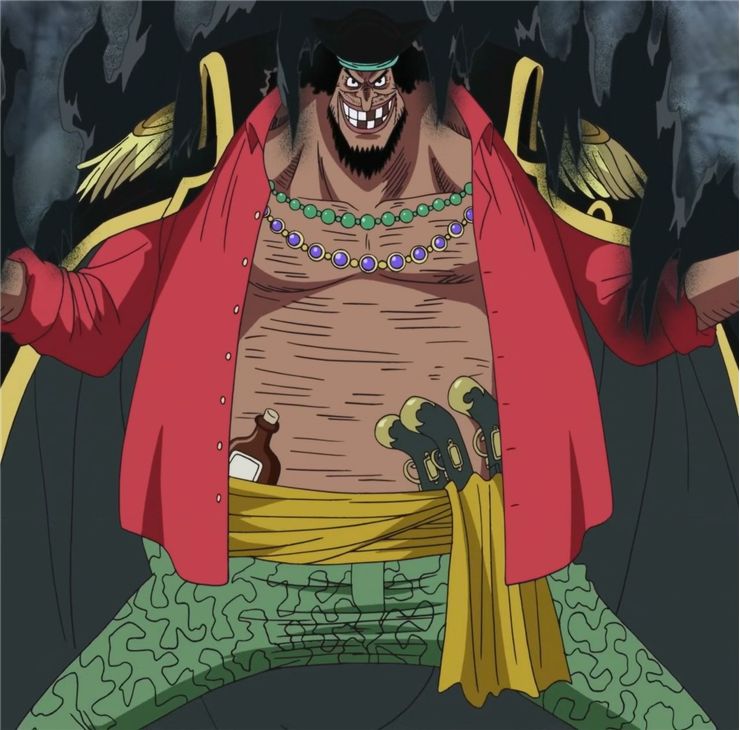 The version of Blackbeard that is present in One Piece manga and anime is very loosely based on legendary Caribbean pirate Edward Tech. Here this 3.4 meters tall behemoth of a man is known as Marshall D. Teach. He looks very little like his historic counterpart. He has a very large frame, cartoonish design, and different design of Jolly Rodgers pirate flag. The most iconic part of the Blackbeard design was unchanged. Marshall D. Teach wears a thick black beard that has over the course of manga story grown into famously separated sections that area direct callback to the real life Blackbeard.